(Historic Picture)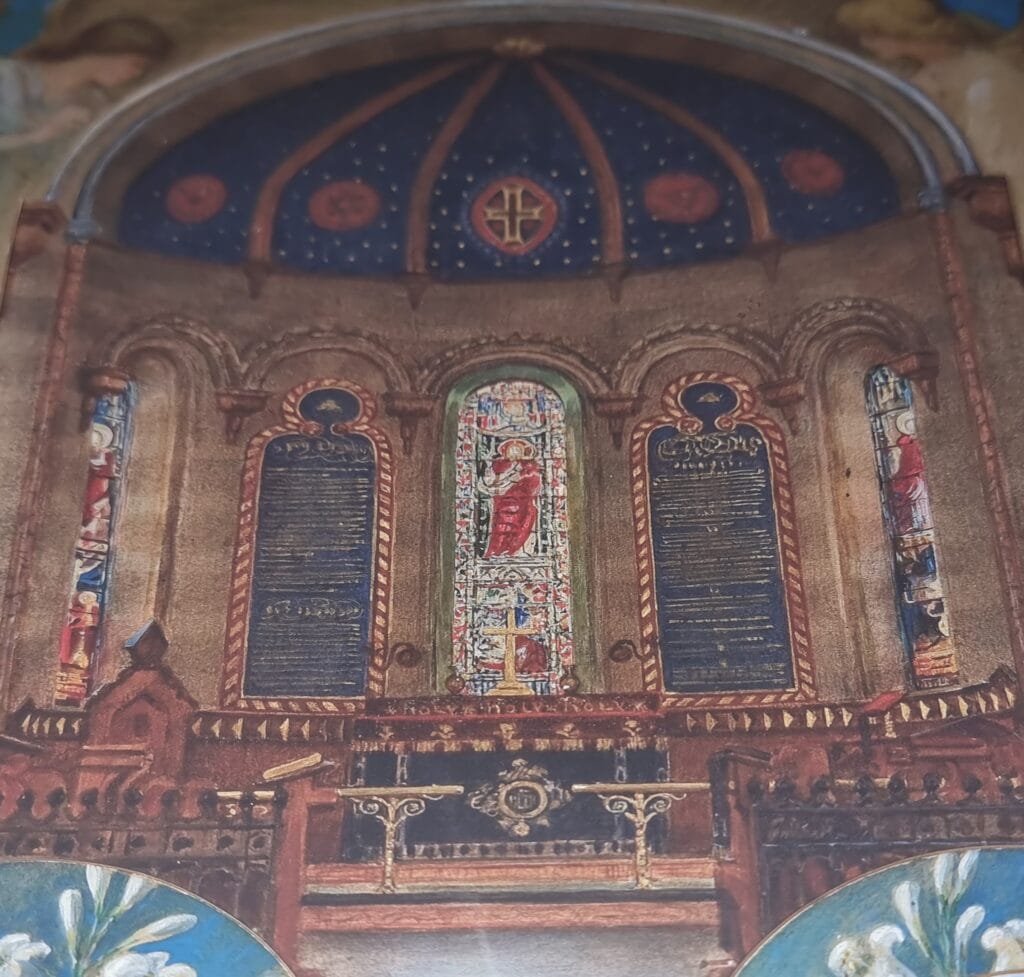 On December 28, 1847, Bishop Short's arrival in the province of South marked a significant moment. The project for a church in North Adelaide was already in progress at that time. Bishop Short not only contributed £100 of his own funds but also secured a grant of £50 from the Society for the Propagation of the Gospel. This grant supplemented the £1,100 that had already been collected. A parcel of land, spanning an acre between Jeffcott Street and Palmer Place, was acquired for this purpose.
Christ Church's foundation Stone and a Plaque that commemorates the laying of the foundation stone.
The foundation stone of Christ Church held great symbolism and was laid on June 1, 1848, by Bishop Short himself. Notably, Colonel Robe, the Governor, was also present on this occasion. The Foundation stone is now hidden by the construction of the Marryat Vestry.
Although the construction journey encountered its fair share of challenges, the collective determination managed to overcome them. This triumph culminated on December 29, 1849, with the consecration and opening of the church. It stood debt-free, a remarkable feat. Described as the most remarkable sanctuary in the colony at the time, Christ Church stood as a testament to the congregation's zeal and self-sufficiency. It's worth noting that the government grant intended for the building wasn't claimed, a testament to the congregation's independent spirit.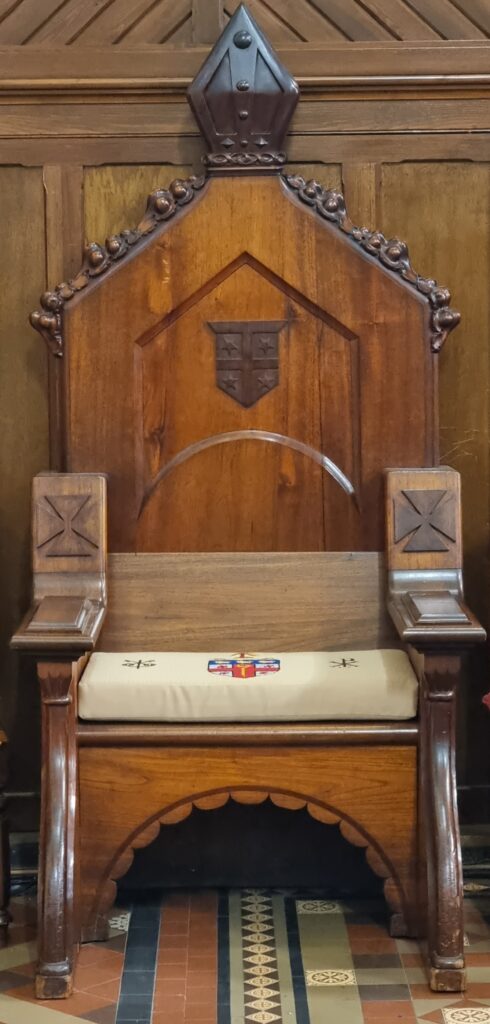 The meticulous attention given to Christ Church's aesthetic details was evident. The Anglo-Norman structure's apse was adorned with exquisite stained glass windows, while the interior boasted polished cedar fittings, including the original pulpit. The chancel's furnishing was Bishop Short's personal contribution, which he continued to enhance over time. He invested between £600 and £700 into this and other embellishments, a reflection of his dedication. It was within the walls of Christ Church that Bishop Short saw Christ Church as the Pro-Cathedral during his endeavors to build St. Peter's Cathedral, situated downhill from Christ Church.
A remarkable piece of furniture, the Bishop's chair or throne at Christ Church, holds particular significance. Originating from England, it accompanied Bishop Short as the original Bishop of Adelaide's 'Cathedra'. It represents the Bishop's place in the worshiping life of the Christian community. This connection with all the Bishop's of Adelaide is carried forward when the Archbishop of Adelaide assumes the 'Cathedra' at Christ Church. The continuity of the Bishop's chair at Christ Church, shows Christ Church's historic significance as the former Pro-Cathedral and the continued relationship with the Archbishop of Adelaide.
Bishop Short's Bishop chair